1 Tesla plans to build a model in Europe 3
Tesla Motors Co., Ltd. is considering building a new automaker in Europe and launching the latest entry model Tesla Model 3. The French government has recently "spreading olive branch" to Tesla, and the address of a nuclear power plant to be shut down has become the offer of France. .
AFP and other foreign media disclosed that the French energy minister Segolene Royal had communicated with Tesla founder Elon Musk, proposing the latter in Fessenheim, Alsace ( The Fessenheim) nuclear power plant address establishes an electric vehicle factory. Located on the French border, the nuclear power plant is only 1.5 km from Germany and 40 km from Switzerland. It is the oldest nuclear power plant in France. According to the French plan, the Fresenheim nuclear power plant will be shut down at the end of 2016.
2 Honda will cooperate with GM to build a factory against Toyota BMW
With the concept of environmental protection becoming more and more popular, consumers are increasingly calling for new energy models. In addition to continuing research on conventional oil-electric hybrid and plug-in hybrid technology, many pioneers in the automotive industry have begun to enter the more high-end fuel cell field, trying to introduce environmentally friendly zero-emission models as soon as possible. Recently, Netcom learned from Reuters that Japanese automaker Honda will deepen its cooperation with GM, which will jointly build a fuel cell plant, which will be put into mass production by 2025.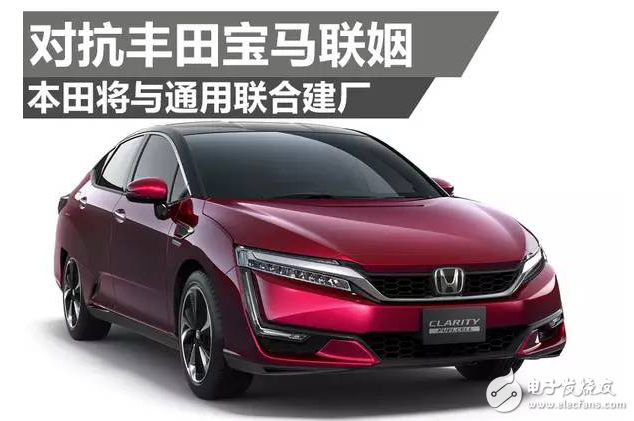 Compared with traditional hybrid and plug-in hybrid vehicles, the advantages of fuel hybrid vehicles are zero pollutant emissions and long cruising range. However, due to technical difficulties and other reasons, research and development costs are relatively high, so most auto companies choose to cooperate and develop. Fuel cell technology. Honda and GM have been collaborating on fuel cell technology since 2013, and the research and development results will be applied to future models of their respective brands.
3 Toyota Mexico built the first car factory
According to "Automotive News", a Toyota Motor Corporation executive said that the company plans to completely improve the manufacturing system. The first step will be to build a new car factory in Guanajuato, Mexico, and start operations in 2019.
Toyota's vice president Didier Leroy said in an interview, "The plant will establish standards and models for Toyota's future car production methods." Following Toyota's 2010 recall crisis and its CEO Toyoda Akio ( Akio Toyoda) After stopping the new plant project, Toyota has enough time to consider the next move. The company said it also hopes to increase the capacity utilization of existing plants.
4Ford announced that it will build capacity in Mexico to expand production capacity
Recently, overseas media reported that Ford announced plans to establish a new factory in Mexico. The new plant will be officially put into production in 2018.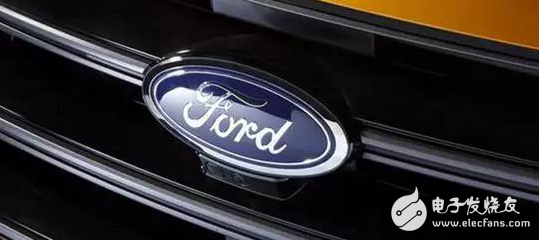 Ford's new plant in Mexico will focus on producing small cars in the future, but Ford did not disclose which models will be produced. But workers at Ford's US factory told the media that the company is preparing to ship C-MAX auto parts from the US to Mexico.
5 BYD invests 4 billion Taiyuan Jianchun electric car factory
Global Times - Global Network reported on March 30, according to "Nihon Keizai Shimbun" reported on March 29, China's large auto company BYD said on the 28th that it will build a pure electric vehicle (EV) factory in Taiyuan City, Shanxi Province. The factory will be put into operation during the year, with a total investment of 4 billion yuan. In order to achieve industrial upgrading and environmental protection, the Chinese government is actively promoting the popularization of eco-friendly vehicles. BYD, which ranks first in China in this field, will also accelerate the further expansion of production capacity.
6 Mercedes-Benz dominates the Russian luxury car market and insists on building a factory plan
According to European Automotive News reported on January 13, Daimler Group CEO Dieter Zech said this week, "Despite the continued decline in Russian car sales, Daimler is still committed to building a factory in Russia to support Mercedes-Benz sales, this It is what we have been pursuing all the time."
In the first 11 months of last year, total Russian car sales fell by 35% to about 1.45 million. Cai Che said that although the Russian sales market is weak, the overall performance of Mercedes-Benz is "very good." "Our market share is extraordinary," he said. "Of course, we cannot completely violate the market."
Mercedes-Benz is Russia's best-selling luxury car in the past 11 months, with a volume of 38,797 units and a market share of 2.67%. BMW's market share is 1.74%, while Audi's is 1.60%. Mercedes-Benz's sales decline was lower than that of BMW and Audi.
7 Daimler invested 500 million euros in Germany to build a new lithium-ion battery factory
According to the cleantechnica website, Daimler recently revealed that the company will invest 500 million euros to build a second lithium-ion battery factory in Germany. According to reports, the plant will be responsible for the production of lithium-ion batteries for Mercedes-Benz brand electric and hybrid vehicles.
The new plant decided by Daimler will be three times the production capacity of the existing Daimler subsidiary Deutschland AGCUMOTIVE, and its location will also be adjacent to the existing lithium-ion battery factory in Kamenz, Germany. At present, Daimler has purchased about 20 hectares of land near the plant and it is expected to start soon.
Dr. Dieter Zetsche, Chairman of Daimler and President of Mercedes-Benz Automotive Group, commented: "In an effort to achieve full electric driving, we will continue to invest heavily in key components of zero-emission vehicles (strong batteries). We are now investing another 500 million euros to build a second battery factory in Germany. This highlights our commitment to expand into the electric vehicle industry."

Electric Kitchenware,Automatic Kitchen Appliance,Stainless Steel Kitchen Appliance,Smart Control Kitchen Appliance
JOYOUNG COMPANY LIMITED , https://www.globaljoyoung.com