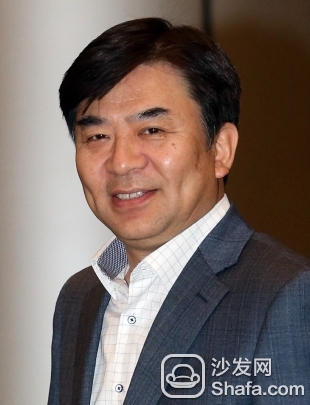 Compared with traditional LCD screens, OLED can ensure more accurate and bright picture quality. Although smart phones and other small screen devices have begun to widely deploy OLED screens, they are delayed due to high production costs and low productivity of large screens.
Although the company will not continue to invest in large-scale OLED panels, Samsung's other technology is still full of hope, that is, quantum dots. Quantum dot display technology is not really new at all. Last year, many TV manufacturers have already demonstrated their quantum dot television. As the resolution of the TV screen seems to be an increasingly basic thing for the user, it is not enough for the manufacturer to become a publicity point, so the screen brightness, color gamut, etc. have become new publicity points. The quantum dot screen is a technique to enhance the existence of the screen color gamut.
Quantum dot screens use quantum dots to produce more accurate red, green, and blue, that is, RGB (although today's quantum dot technology does not yet completely produce red, green, and blue colors, respectively). The essence of quantum dot technology is that quantum dots of different sizes can emit light of different colors, and their color rendering is more accurate than traditional LCD and LED screens.
Samsung had previously demonstrated HDR 1000. The 1000 here is of course a marketing vocabulary, but at the same time it also represents the brightness of 1000 nits. Obviously, it is very meaningful for HDR performance. Samsung matched the HDR 1000 with the Ultra Black feature, a technology that reduces the impact of ambient light and reduces screen reflections.
With full capacity of 1810mAh,this IPhone 6 Battery perfectly matches the iphone 6 mobile,it's particular chip and battery cell technology makes this Iphone Battery higher quality than our competitors,stable performance and unique functional board date input lasting the battery life span with over 500 cycle times.We have strict test process from material,half end to end products,more than 5 times are inspected thorough of many aspects such as technical date,battery cell,appearance,function,capacity and etc.We have CE,RoHS and FCC certificates to make sure our mobile phone batteriesall are approved by international standard.A good reputation has been awarded from our worldwide customers,await for your cooperation!
As a professional manufacturer over 7 years experience, Hequanqingnuo technology owns the brand of HQQNUO involved in different kinds of Cell Phone Battery such as IPhone Battery , Huawei Battery , Samsung Battery and other Cell Phone Accessories, such as IPhone Battery Case, QI Car Charger ,Wireless Phone Charger etc.
OEM/ODM and more forms of customization are supported by us.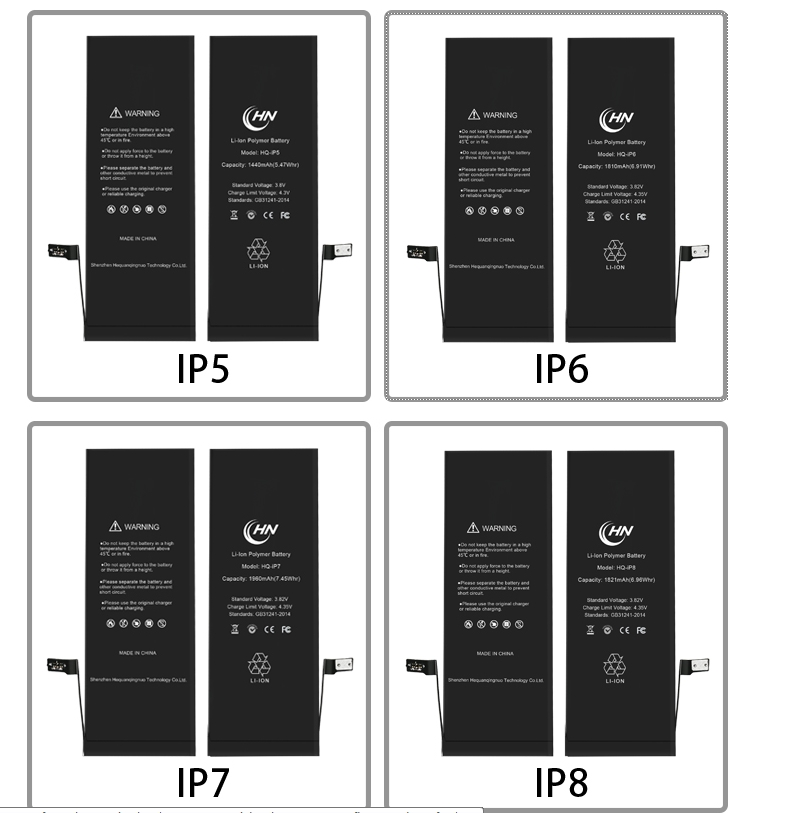 Iphone 6 Battery
Iphone 6 Battery,Apple 6 Battery,Iphone 6 External Battery,Apple Iphone 6 Battery
Shenzhen Hequanqingnuo Electronic Technology Co., Ltd. , https://www.hqqnbattery.com