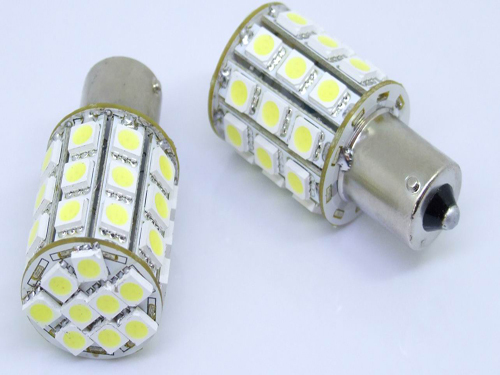 In recent years, China's LED chip technology has developed rapidly. At present, China's sapphire substrate white LED has a great breakthrough, there are reports that the light efficiency has reached 90lm/W-100lm/W. At the same time, silicon-substrate white LEDs with proprietary technology rights have also reached 90lm/W-96lm/W. China's LED chip industry is accelerating its development. At the same time, overseas chip makers are also accelerating their entry into the Chinese market, and let us feel that China's LED chip industry will come to the end of the year with a storm of competition.

Insufficient supply of domestic chips

Since the second half of last year, international LED chip makers have accelerated the pace of investment in China. The accelerated entry of Carey and Xuming made China's LED chip industry feel the unprecedented sense of urgency and competition. Dr. Liang Bingwen, chairman of Suzhou Najing Optoelectronics Co., Ltd. and researcher of the Suzhou Nanotechnology Institute of the Chinese Academy of Sciences, believes that it is a matter of time before international LED manufacturers set up factories in China. They are optimistic about the Chinese market and relatively low intelligence, so they will gradually bring mature technology products to China. In addition, the competitiveness of China's chip companies is weak, and China's demand for chips is particularly large. The entry of these companies into China is like "entering no one's land." From another perspective, the entry of these manufacturers also marks that the LED chip technology has begun to enter a mature stage. Of course, fierce competition is waiting for us in the coming days. The future development still needs to speak with strength. These strengths include team, company culture and system, core technology and intellectual property, brand, market channels and funds.

With the entry of international manufacturers, the competition for talents is even more unavoidable. Wang Min, executive vice president of Jingneng Optoelectronics (Jiangxi) Co., Ltd. believes that overseas LED chip makers' large-scale entry will inevitably make industrial talents more nervous in the short term, but from In the long run, it should play a positive role in the training of LED industry personnel in China.

Due to the particularity of the LED industry, each company is faced with high-tech, high-input, high-risk pressures and challenges, especially the mastery of core technologies, the introduction of talents, technology, capital raising and capital operation, modern enterprise management, and teamwork. There are many practical difficulties in construction. Everyone wants to enlarge and strengthen their own companies. But in reality, not every company in the LED industry can solve these problems smoothly. Therefore, learning and drawing on foreign advanced technologies and experiences, especially those of well-known companies, will undoubtedly greatly help each company.

At the national level, China's LED industry is in a critical period of flourishing flowers, arranging flowers, and accelerating development. In response to this feature, the country should strengthen macro-control, guide the provinces and cities in the development of the local economy while doing a good job in scientific planning. , Orderly development, to avoid the trend of hot spots, repeated investment, repeated construction, repeated waste of funds, a waste of manpower and material resources. At the same time changing ideas, changing concepts, and scientific development, both division of labor and cooperation should become the consensus and model for the development of the LED industry. Under this premise, each company according to their own expertise, coordination of division of labor, scientific planning, scientific management, orderly competition , go in line with self-development, and then jointly promote the LED chip manufacturing industry bigger and stronger.

Take the road of independent development

Domestically, domestic LED chip companies such as Xiamen Sanan and Dalian Luming are also expanding their production capacity and building new plants. At the same time, the number of new LED chip companies is also increasing. Some people think that Chinese LED chips are entering the Warring States Period. , Zhou Li, deputy general manager of Nanchang Xinlei Optoelectronics Technology Co., Ltd., did not approve. He believes that LED chips entered the Warring States period, this argument is not appropriate. Zhou Li believes that the current expansion of domestic LED chip field, new, new business is normal, the development prospects of the LED industry is a clear matter, everyone is rushing to invest in development, which is the law of the market economy. The rise and growth of emerging enterprises such as Xiamen Sanan, Dalian Lumei, Hangzhou Shilan Mingxin, Shandong Inspur Huaguang, and Jiangxi Jingneng Optoelectronics were born due to the development of the LED industry. Every enterprise has its own characteristics, has its own strategy and development plan, product structure is different, different emphasis, business strategy and work guidelines are different, which will promote the development of China's LED industry, promote market prosperity will produce Great significance and far-reaching influence.

At present, the biggest and most urgent task of China's LED chip factory is to form a core management and technical team that really belongs to itself. They can grow and develop with the company. Because with the establishment of new companies and expansion of existing companies, coupled with LED epitaxial chip talent has no formal, systematic, large-scale training institutions, these will make the LED industry facing a serious shortage of talent. Many companies will adopt various methods to find people and dig people. If an effective talent incentive mechanism cannot be established, the brain drain of some companies will become inevitable. At the same time, Liang Bingwen believes that the expansion of the existing company and the establishment of a new chip factory is because everyone is optimistic about the prospects for the development of the LED market. In this process, I hope everyone can learn from the experience and lessons learned in the LED chip industry development process some time ago.

The root cause of the problem that the LED chip industry has not done well enough so far. Otherwise, blindly expanding production or investing in new plants is a very dangerous matter. Because, when a company grows quickly, it is also the time to easily die. There is great management and market risk here. In particular, some companies do not have their own core technology and intellectual property, or no core technical team. Under such circumstances, the risk of large-scale expansion is enormous.

A crisis has quietly approached China's LED chip factory. China's chip factories should quickly integrate upstream and downstream, define their own market positioning, choose to open up the situation from an application field, and only then can there be hope for survival and development. The market has been running out of time for Chinese chip factories.
Paper Covered Wire includes NOMEX Coated Copper Wire, Paper Covered Flat Aluminium Wire, Paper Covered Flat Copper Wire.
Application: oil-immersed transformer windings
Using 100% oxygen free pole as extrusion raw material, insulation material using high density telephone paper, cable paper, polyester, non-woven fabric.Self-locking wrapping is adopted within 6 layers, the bending performance is 15% higher than the national standard, the temperature index is 105℃ after the phone paper and cable paper are impregnated, this product has excellent voltage resistance performance in oil, widely used in transformer coil, stable performance, short processing cycle.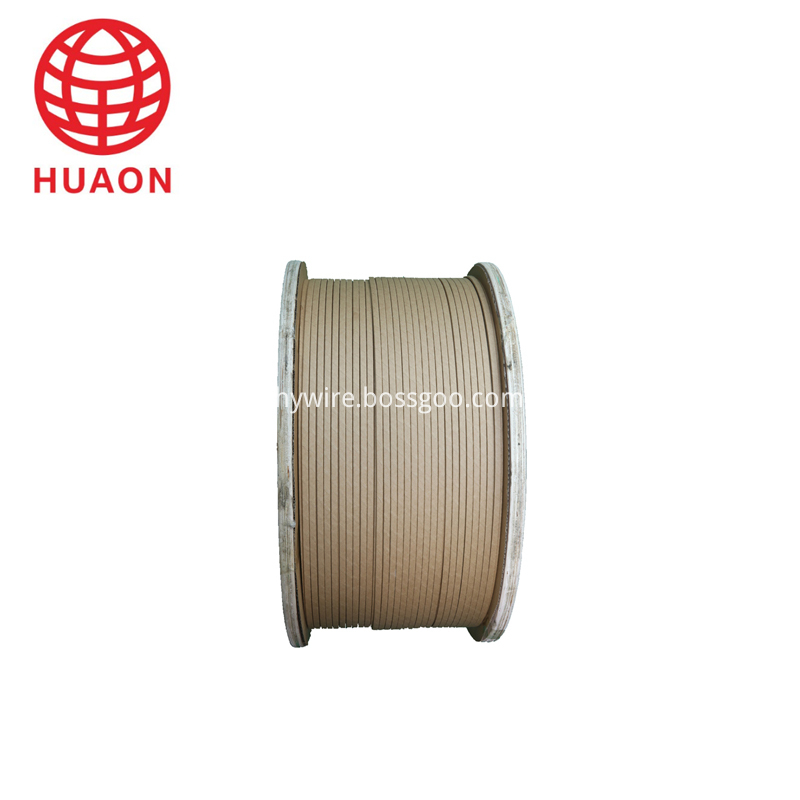 As per Conductor Material:Copper , aluminum
As per Inner Conductor: Paper wrapped bare
Insulation thickness:Double paper covered (DPC) or Triple Paper Covered (TPC) ,According to Customer`s requirements
Paper Covered Wire
Insulated Wire Copper,Paper Covered Wire,Paper Covered Copper Flat Wire,Paper Covered Insulated Wire Copper
HENAN HUAYANG ELECTRICAL TECHNOLOGY GROUP CO.,LTD , https://www.huaonwire.com