As a wholly-owned subsidiary of China Mobile Group, China Mobile IoT has been a supporter of IoT business services, providers of dedicated chips and modules, and promoters of IoT-specific products since its inception in 2012. Work around five business directions: smart connectivity, intelligent modules, intelligent hardware, solutions, and open platforms.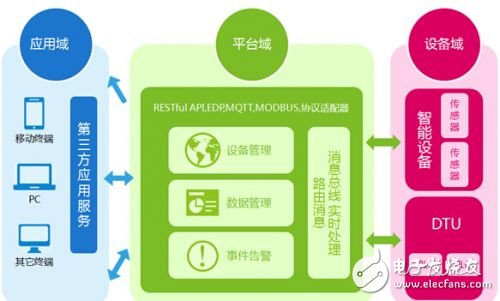 China Mobile Internet of Things has developed rapidly and has reached 40 million dedicated users.
At the "2016 China Internet of Vehicles Conference" held recently, Qiao Hui, deputy general manager of China Mobile Internet of Things Co., Ltd. said that the current Internet of Things (IoT) dedicated connection users have reached 40 million, one third of which is a car. Networked users.
Qiao Hui believes that car networking, finance, integrated services, energy and power, video surveillance, etc. have become the fastest growing industries for users, of which the car networking industry accounts for more than 30 percent, and is expected to account for the "13th Five-Year Plan" period. More than it will be.
China Mobile Internet of Things's car networking business system includes seven aspects of network, module, platform, big data, personal products, industry solutions and car services. On the network side, China Mobile has built a dedicated network for industry demand, creating an IoT card connection management platform to provide differentiated self-service for car networking customers; in terms of modules, China Mobile is actively cooperating with industry partners to develop car-level 4G Module development, providing "module tariff" one-stop service to maximize profits; in terms of personal products, China Mobile launched personalized car products such as driving guards and roads.
In addition, in terms of open platform, China Mobile has built an open platform for car networking, supporting massive access to all kinds of in-vehicle intelligent hardware, creating big data analysis capabilities, providing a full range of connectivity and data for its own business, cooperative products, and industry customers. Service; in terms of big data capabilities, based on GPS, G-sensor, speed, fault, video, image and other data collected and collected by various in-vehicle intelligent hardware, comprehensive weather, road conditions, geographic information and other environmental data to achieve precision User portraits provide big data services for customers in the auto industry, 4S, insurance and other industries. In addition, industrial solutions are also available in front-loading and financial leasing.
iPhone 6S/6S Plus Housing Assembly
Only housing, small parts are not included

Professional repair skill is needed to install this part, or search installation guides on youtube to make sure you can operate it, we will not take responsibility for any damages to this part nor your device caused by wrong installation

With SIM card tray, mute switch, power button, volume buttons
Test:
· On-off flex cable;
· Flash;
· Charging Port & Charging flex cable ;
· Back camera;
· Volume button;
· Mute button;
· Buzzer & Vibrator;
Features:
· 12 Months warranty.
· Flex cables are all original.
· Exquisite craftsmanship.
· Inner Package: Anti-Static Bags & Transparent Air Bubble Bags ; Outer Package: Carton Box Also In Lined With Foam;
iPhone 6S Back Cover Housing Assembly,iPhone 6S Back Cover,iPhone 6S Assembly Replacement,iPhone 6S Plus Back Cover Housing,iPhone 6S Plus Back Cover,iPhone 6S Plus Replacement
Shenzhen Aokal Technology Co., Ltd. , https://www.aokal.com