At the CES 2014 Consumer Electronics Show, the Korean electronics giant has already presented another equally advanced technology concept to us. Samsung introduced a new smart home concept called Smart Home, where consumers can connect devices across the network and easily control their homes via smartphones, tablets, smart watches and even smart TVs. Smart home system. In the initial period, Samsung's smart home will include three main features: device control, home window and smart after-sales customer service. From the name we can get a general idea of ​​what they mean and more interesting in the details.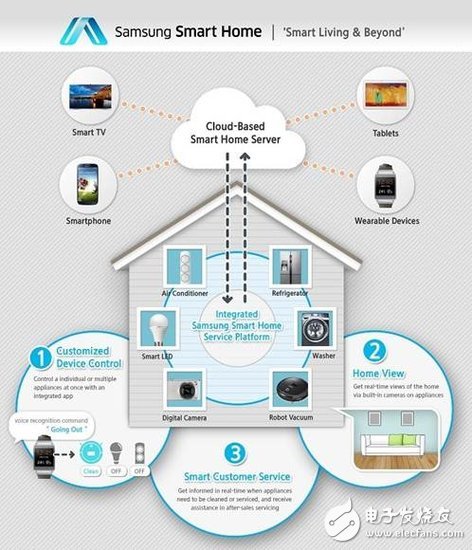 Device control features will allow users to monitor and control the various smart devices in the home at any time. Lights and air conditioners, for example, can be controlled using the Smart Home system using mobile devices and smart TVs, regardless of where the user is. Essentially, the Smart Home system has turned a mobile device with a control application into a remote control that can control any device in the network at any time. In addition, in addition to operating through the screen, the Smart Home system supports voice commands and custom profiles. Users can implement different operations according to different occasions and situations. For example, when you need to leave your home or get ready to go to sleep, users can automatically turn off their home lights and home appliances by saying voice commands such as "I want to go out" and "Good night." Of course, except for appliances such as refrigerators that need to be running all the time.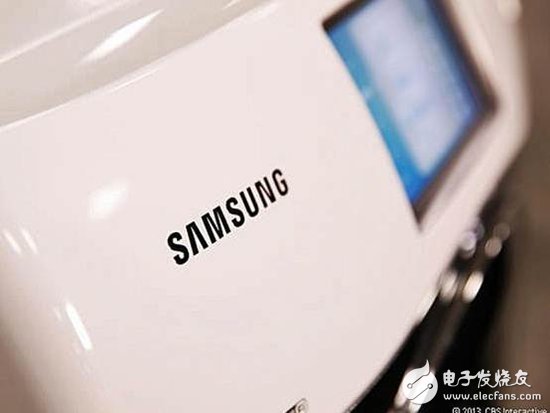 The second feature is the Home View Home View, which allows users to turn on all camera functions in the home while on the go, and sync some scenes that are not "private" content to the user's smartphone or smart watch via the network. Take control of the situation at home at any time.
Finally, the intelligent customer service function can provide timely assistance for the operation of the equipment, telling users that the equipment in the entire intelligent ecosystem needs to be repaired or replaced. This is very practical for household appliances such as refrigerators and vacuum cleaners.
Samsung said that the Smart Home system will be deployed from the first half of 2014. Although we can't currently see the demonstration of the entire Smart Home system, Samsung's new concept will not only be ambitious to become a product, but to create the foundation for all future connections. Samsung also hopes to encourage other third-party partners to join in the future, so that more smart products can be added to the Smart Home service platform. By cooperating with other vendors, the platform will eventually cover the home energy and secure home access. And the health care sector.
High Voltage Capacitor Charging Power Supply
Portable Ac Charger,High Voltage Charging Power Supply,High Voltage Electrospinning Power Supply,Capacitor High Voltage Charging Power Supply
Yangzhou IdealTek Electronics Co., Ltd. , https://www.idealtekpower.com