The analog CCTV security surveillance system is transitioning to digital technology, and the demand for video is an important factor in leading this trend. In security surveillance systems that require video surveillance and recording, analog VCRs have been replaced by digital video recorders (DVRs). In security monitoring applications, DVRs have an overwhelming advantage over analog VCRs. Continuous video images are recorded, processed, and transmitted over digital networks for virtually any level of image quality, including high definition (HD). Users can use digital processing technologies such as real-time analytics, live search, mobile and activity detection alarms, and remote access over IP networks. The storage cost of a physical carrier, such as a hard disk (HDD), digital versatile disk (DVD), or network storage (NAS) device, is only a fraction of the cost of analog video tape. The use of digital video and archiving technology also helps to permanently save video recordings without compromising image quality over time. All of these factors drive the DVR as a standard for video recording in the security surveillance arena.
This article refers to the address: http://
The DVR type security monitoring market has experienced several different stages of DVR development. Embedded, hybrid, and PC-based DVRs, all of which require basic video and audio acquisition units: analog-to-digital conversion, compression, playback, and network streaming. The embedded DVR is a stand-alone device that accepts analog CCTV camera inputs, compresses and stores them in a local HDD; a hybrid DVR can accept analog CCTV and IP camera inputs as a video source; a PC-based DVR with a hardware compression card Or a software compression program running on the PC is integrated in the security monitoring station. Key features of different modules include: number of video input channels, supported compression standards, recording quality, stream processing and playback modes, storage capacity, and the number of functions that the system can perform simultaneously.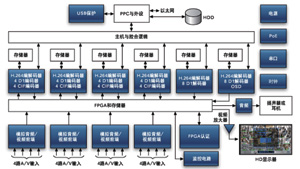 Figure 1 Functional block diagram of the safety monitoring DVR system
Video compression technology
H.264 is the new industry standard for security surveillance DVR video compression. Compared to the previous generation of MPEG-4, and even MJPEG standard video technology, H.264 has the advantage of a higher compression ratio and can provide high quality images for security surveillance systems. The higher compression ratio of H.264 (which is twice that of the previous generation compression technology) enables a 100% capacity expansion and a smaller file size to record longer images on fixed-capacity storage devices. In addition, H.264 compression technology enables high-quality images to be transmitted over the network at very low bit rates. Without efficient compression, a multi-camera security monitoring system will soon exceed the available bandwidth of the network. In order to extend the recording time and reduce the video bit rate, DVR systems that do not use H.264 compression technology have to reduce the video frame rate or sharpness, thereby reducing the image quality. To ensure backward compatibility of products, many systems still use the traditional codec format (MPEG-4 and MJPEG). However, from the current development trend, H.264 has become the primary codec technology for DVRs in the industry.
DVR system requirements Video security monitoring systems are increasingly demanding video and clear images. Most of the early DVR video definitions used CIF (NTSC 360×240), and the digital video quality was comparable to the analog VCR replaced. The low-definition CIF is also suitable for the first-generation codec technology (MJPEG/MPEG-4), but the image compression ratio of this technology is no longer sufficient for HD systems. Current market demand and trends are standard definition (D1 NTSC 720 x 480) or "DVD quality" video recordings. Compared to CIF, the standard definition (SD) system has a four-fold increase in processing power per channel. The H.264 codec technology, which represents the state of the art, is widely used in D1 resolution or higher definition systems to ensure efficient compression ratios. Maxim's H.264 family of processors offers the flexibility to set video resolution to meet the video quality requirements of different video systems.

Another trend in video security and surveillance is full frame rate recording and storage. The full frame rate of an analog CCTV camera is 30 fps in NTSC and 25 fps in PAL. Compared to DVR designs with reduced frame rate, for example, 7.5fps (25% of NTSC) or 15fps (50% of NTSC), the real-time video recording system requires 2 to 4 times more processing power per channel. To meet the processing needs of the new DVR design, a powerful scalable system architecture is required.

Over time, most video security surveillance systems on the market today use a hybrid architecture that emulates CCTV equipment and digital network technology. Traditional digital devices are based on early codec technology (MJPEG/MPEG-4), which requires new devices to support conversion in both formats. For example, video signals acquired by IP cameras using the current MJPEG compression algorithm must be re-encoded in the DVR to H.264 format for efficient storage and full utilization of network bandwidth. Current DVR designs must accept multi-format digital video input (MJPEG/MPEG-4/H.264) to protect investments in early equipment. Maxim's H.264 family of processors can perform MJPEG and MPEG2 decoding before re-encoding to H.264 format, supporting video and data stream processing for new systems.
SMT Stencils
The sole purpose of an SMT stencil is to transfer solder paste to a bare Circuit Board. A stainless steel foil is laser cut creating an opening for every surface mount device on the board. Once the stencil is properly aligned on top of the board, solder paste is applied over the openings (making a single pass, using a metal squeegee blade). When the stainless steel foil is separated from the board, solder paste will remain, ready for placement of the SMD. This process, as opposed to hand soldering methods, ensures consistency and saves time.
Stainless steel foil thickness and aperture opening size control the volume of paste deposited on the board. Too much solder paste causes solder balling, bridging, and tomb-stoning. A lack of solder paste creates insufficient solder joints. All of which compromise the electrical functionality of the board.
Proper foil thickness is chosen based on the types of devices being loaded on the board. Component packages such as 0603 capacitors or 0.020" pitch SOICs, will require a thinner solder paste stencil than larger packages such as 1206 capacitors or 0.050" pitch SOICs. Solder paste stencil thickness ranges from 0.001" to 0.030". The typical foil thickness used on the majority of boards is anywhere from 0.004" to 0.007".
Now offering nano coating on select stencils and sizes! "Nano coating" is a two part, wipe on process, made up of hydrophobic elements that repel flux and solder, resulting in improved paste release for extremely small components. The coating is applied to the contact side of the stencil prior to shipment, making the stencil ready to use right out of the box. This coating is recommended for fine pitch QFN`s, fine pitch IC`s, micro BGA`s, and 0201 component types.
Framed SMT Stencils
Framed Stencils or glue-in stencils are laser cut stencil foils permanently mounted in a stencil frame using a mesh border to tightly stretch the stencil foil taut in the frame. These solder paste stencils are designed for high volume screen printing on printed circuit boards. They are recommended for Printed Circuit Board assembly when doing production runs. Our framed stencils provide optimum solder pastevolume control. Framed stencils have smooth aperture walls and can be used for 16 Mil pitch and below and for Micro BGAs.
Frameless SMT Stencils
Frameless Stencils are laser cut stencilsdesigned to work with stencil tensioning systems also known as Reusable Stencil Frames like the Universal Frame These solder paste stencils do not need to be permanently glued in a frame. Frameless Stencils are significant less expensive than Framed Stencils and reduce storage space requirements.
Frameless Stencils are designed for screen printing on Printed Circuit Boards. They are recommended for prototype printed circuit board assembly or short runs. Our Frameless Stencils provide optimum solder paste volume control. They have smooth aperture walls and can be used for 16 Mil pitch and below and for Micro BGA's.
Prototype SMT Stencils
Prototype Stencils (standard to 10"x12") are laser cut stencils custom-made for your own printed circuit boards using your Gerber Paste file. Comes with a squeegee blade and board holders. These frameless solder paste stencilswere specially designed for manual printing.
Rayming produce Solder Paste Stencils - Laser Cut Stencils,SMT stencils, and offers the largest selection of SMT stencils.
About Us:
BentePCB is a professional PCB manufacturing which is focus on double side, multilayer, HDI PCB , rigid PCB and Flexible PCB mass production. The company was established on 2011.
We have two factories together, The factory in Shenzhen is specialized in small and middle volume orders and the factory in Jiangxi is for big volumn.
Why Us?
UL (E492586), ISO9001, ISO14001, TS16949, RoHS certified.
Turnover USD 10-50 million per year.
15,000 sqm area, 450 staff .
Mass Production from single to 16 layers.
Special Material:ROGERS, Arlon, Taconic.etc.
Client:Huawei, SAMSUNG, Malata, Midea,Texas Instruments.etc.
Certification(UL:E492586, TS16949, ISO14001, ISO9001,RoHS):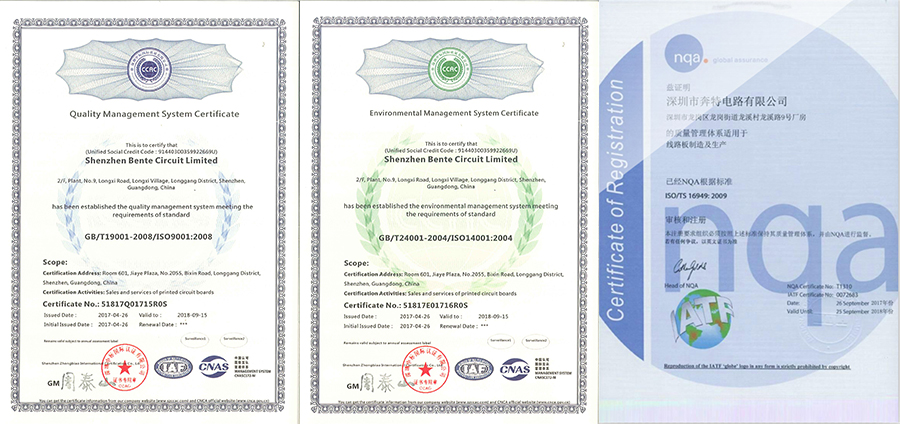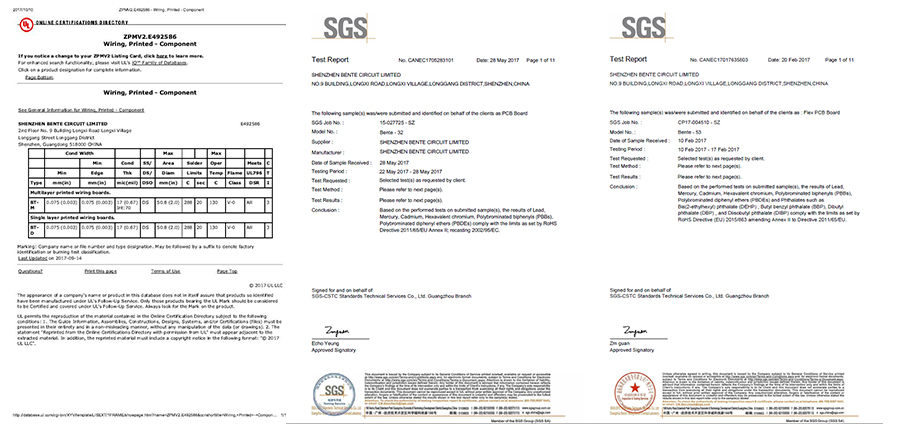 Factory Tour: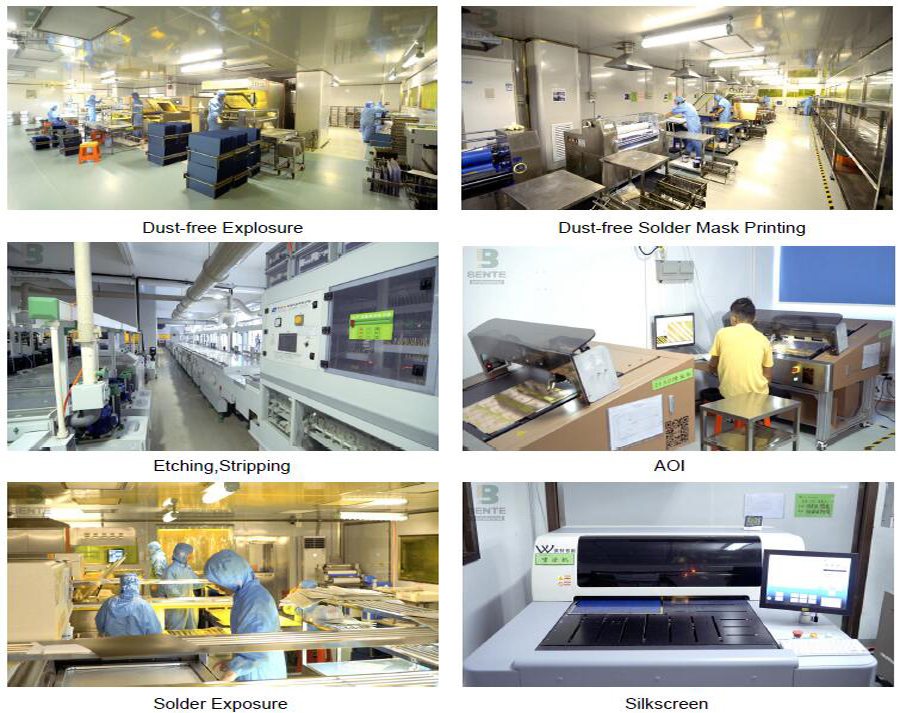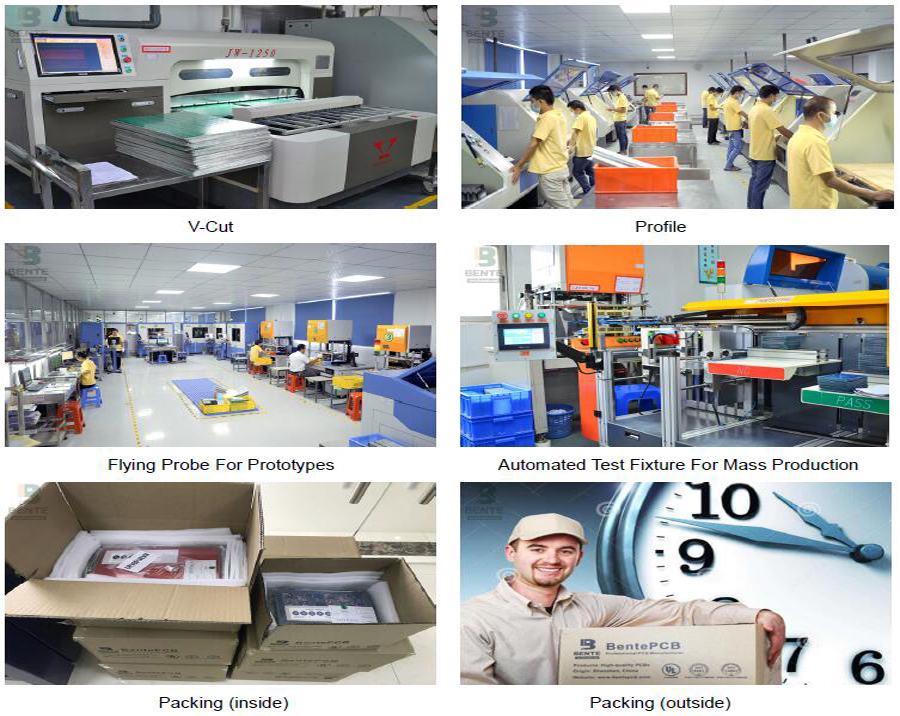 Exhibition:
We Took part in the famous exhibitions over the past years,and got highly appreciation from the top experts,as well as cooperated tightly with them.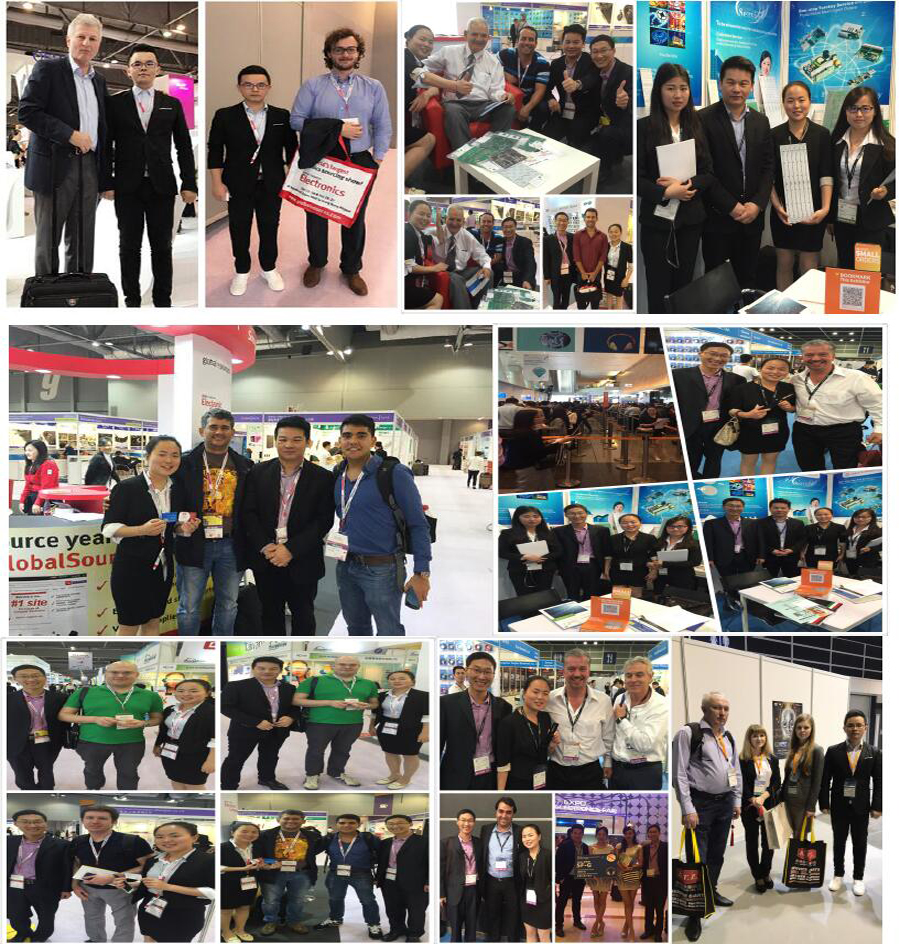 Delivery:
BentePCB offers flexible shipping methods for our customers, you may choose from one of the methods below.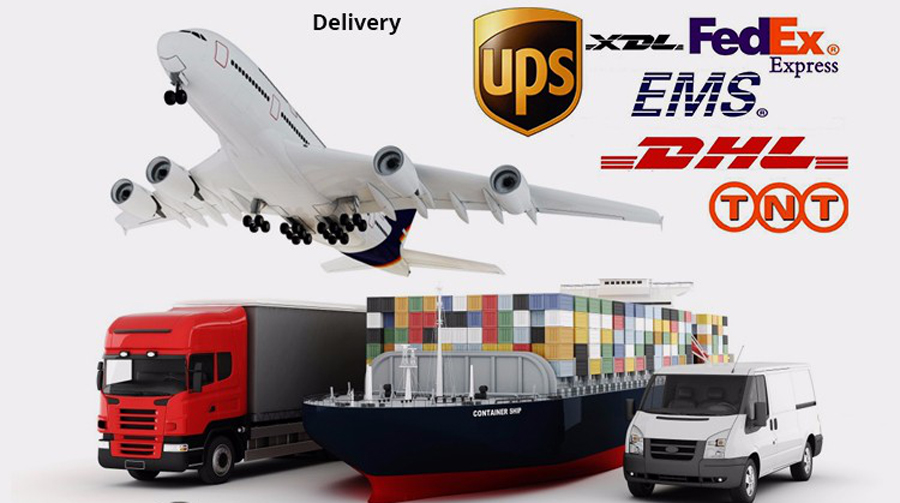 FAQ:
Q1: What does BentePCB need for a customized PCB order?
A: The customers need to provide Gerber or pcb file.If you do not have the file in the correct format, you can send all the details related to the products.
Q2: What is your quotation policy?
A: For the PCB order in large quantity, BentePCB will send you the quotation based on the MOQ of the products concerned, and the price will be reasonable with good quality.
Q3: How long will you send us quotation ?
A: After all files were sent, 2 to 8 hours as per your file.
Q4:What is your minimum order quantity?
A:Our MOQ is 1 PCS.
Q5: How about the service BentePCB offered to the customers?
A: If you have any questions about our products or company, do not hesitate to send us your inquiry toour customer service representatives, Your satisfaction is our pursuits.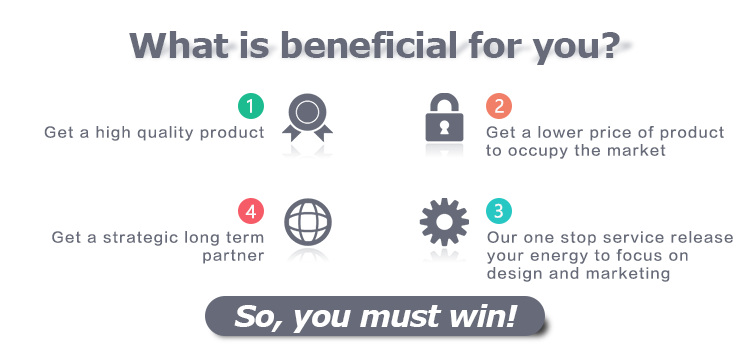 We don`t just sell PCBs .We sell sleep.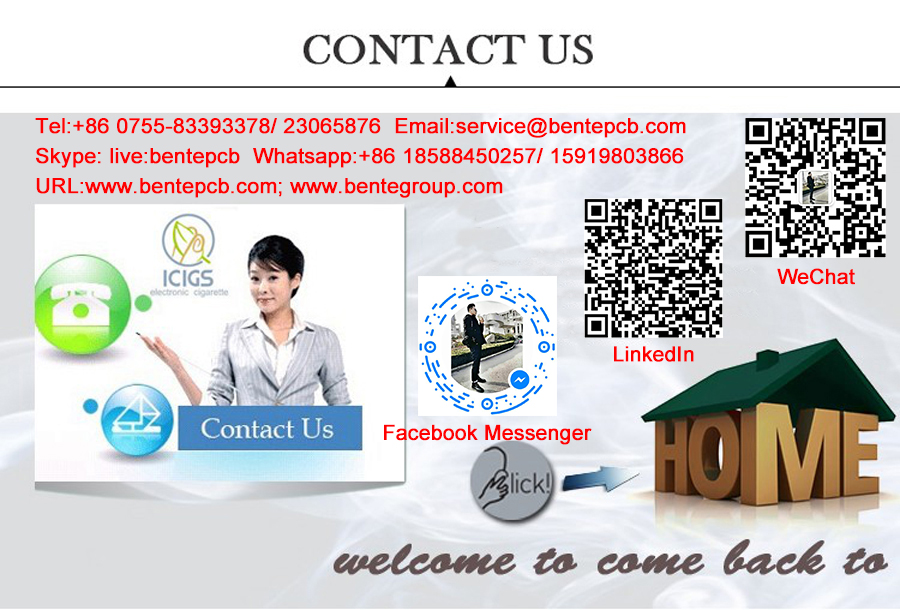 SMD Stencil
SMD Stencil, PCB Stencil, SMT Stencil, Stencil Printer
Shenzhen Bente Circuit Limited , http://www.bentegroup.com