Who is the best HDR TV? This question, which is very popular with consumers, now has authoritative answers.
On June 13th, the China Electronic Chamber of Commerce jointly established the "Color TV Technology Innovation Alliance" in conjunction with the upstream panel companies, color TV manufacturers, testing organizations, and research communities to promote the healthy and orderly development of color TV innovation technologies. The founding conference of this alliance was also selected as the best among HDR TVs, and named "HDR TV Star 2016". Among them, TCL QUHD TV Quantum Dot TV and 9.9mm ultra-thin surface TV C1-CUD come to the fore and is selected as the "HDR TV Star", becoming the HDR TV's authoritative benchmark, and strongly leading the trend of TV picture quality innovation.
It is understood that in 2016, HDR display technology has become the focus of attention, almost becoming the standard for television products. In order to standardize the industrial market and promote the promotion of HDR technology, China Color TV Display New Technology Industry Alliance released the first list of HDR products that meet the certification standards. The color TV technology innovation alliance went one step further and launched the highest number of HDR products that meet the certification standards. The standard "2016 HDR TV Star" has adopted new standards in the industry to accelerate the popularization of new technologies.
The establishment of the Color TV Technology Innovation Alliance was attended by representatives from the China Electronic Chamber of Commerce, the China Electronics Standardization Institute Certification Center, representatives of the academic circles, the eight color TV manufacturers such as TCL, upstream and downstream industry chain representatives, and Suning and Gome. It can be said that this innovation alliance has brought together all the forces of the production, research, and marketing of the television industry. It is a top-level industry event that is full of weight. The "HDR TV Star of 2016" chosen by the innovation alliance also reflects the commonness of all parties in the industry. Respect is the true culmination of HDR technology.
"TCL QUHD TV and C1-CUD are selected as HDR TV stars and represent the highest level of HDR technology currently available." Judging panelists believe that QUHD TVs and C1-CUDs will bring the HDR technology features to the fullest possible depth to perfectly present HDR images. Allowing consumers to truly experience the enjoyment of the new color TV technology is the most appropriate "spokesperson" for HDR products.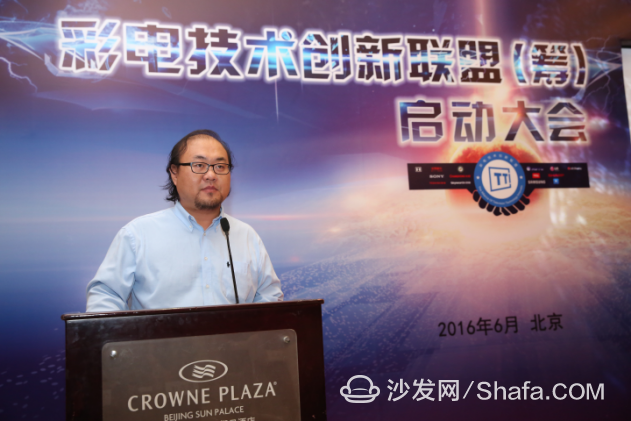 According to reports, as a picture quality improvement technology, HDR can bring a higher dynamic range of brightness of the picture quality, brighter picture colors and clearer picture details, bringing a new experience to TV users. However, at this stage, there are still shortcomings such as incomplete technology and lack of content in HDR. To present true HDR image effects, it is necessary to form a systematic solution for content, transmission, and display. The use of TCL full ecological HDR by QUHD TV and C1-CUD perfectly solves the above problems and maximizes the HDR effect.
According to Chen Bingfeng, marketing director of TCL Multimedia China in attendance at the conference, in the whole ecological HDR, TCL has achieved HDR standards in terms of interfaces, chips, backlight, and screen body through hardware 4K HDR technology; In terms of content, it cooperated with Hollywood in depth to timely launch HDR video resources through a global broadcast platform, and actively expanded sources such as Tencent video and Lychee TV video to meet user needs. On the software side, TCL converts ordinary content to HDR standard content through HDR real-time conversion technology (S2H), allowing users to see the effect of HDR when viewing ordinary film sources, and cracking the scarcity of HDR content in the industry at one stroke, allowing consumption. You can enjoy the charm of HDR technology right now.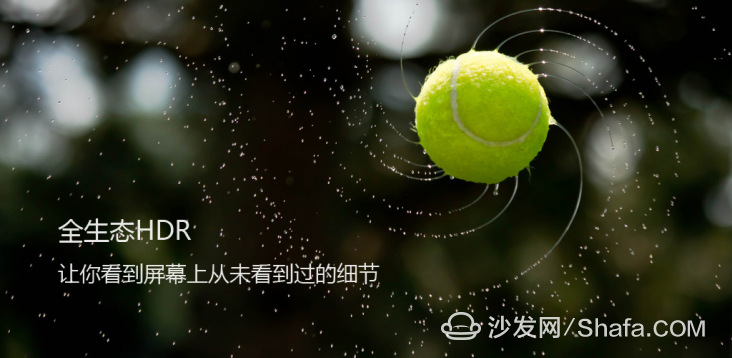 It can be said that TCL's ecological HDR focus on all aspects of the transmission of content to the final screen rendering effect, different from some companies focus on a certain aspect of the program, which also makes TCL's HDR TV become a leader in similar products. Chen Bingfeng introduced that the inclusion of QUHD TV and C1-CUD in addition to the role of a full-scale HDR is due to the integration of quantum cutting points and other cutting-edge display technologies in these two products to complement each other in HDR and bring the ultimate in image quality.
It is reported that QUHD TV Quantum Dot TV is a high-end product category that TCL launched in April 2016. QUHD TV uses quantum dot display materials to achieve a more pure light source and 110% NTSC color gamut coverage. It not only outperforms ordinary LED display technology, but also surpasses OLED in key areas such as color. As the pinnacle of Quantum TV, QUHD TV has successfully broken through the ceiling of traditional TVs and reached the best level in the industry in various dimensions such as color gamut coverage, color control accuracy, and red, green and blue color purity. Quantum-dot TV has a relatively complete mature system compared to other display technologies. The quantum dot inorganic materials used in the system have better stability and longer lifespan, and are truly next-generation display technologies. Earlier, Ouyang Zhongcan, an academician of the Chinese Academy of Sciences, believed that quantum dot technology is not a simple display of scientific research results but a true technological achievement. The top international nanomaterials scientist Peng Xiaogang pointed out that quantum dots are the best luminous materials that humans have discovered so far and represent the future of display technology. Future Quantum Dots will also provide the cornerstone for printed display technology, leaving the future of display full of imagination.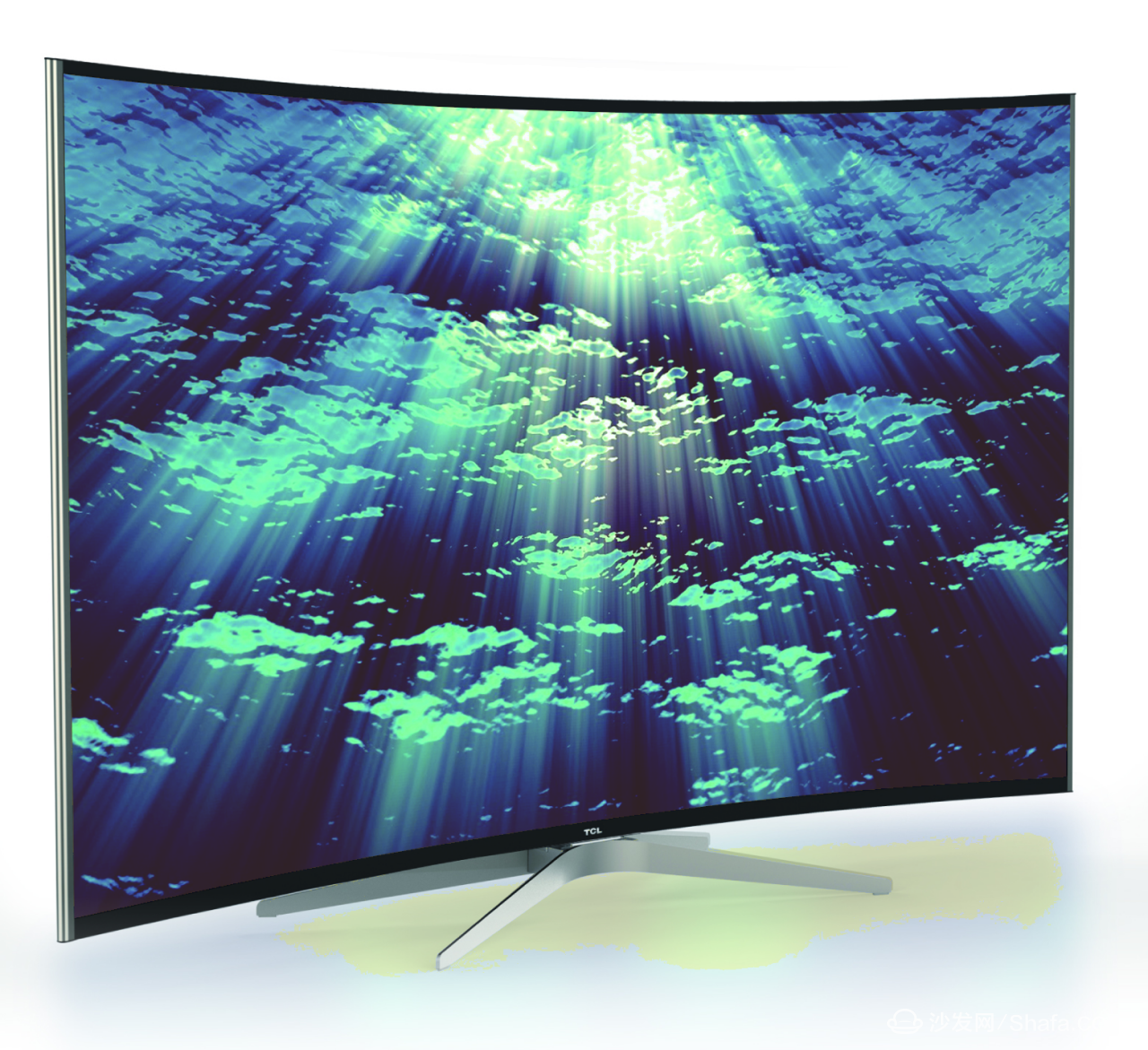 As the Chinese company that first laid out Quantum Dot TV, TCL also invested a lot of resources in quantum dot technology. With the unique "LCD module - LCD panel - complete machine" vertical integration of the entire industry chain structure, TCL has unique advantages in product development and production, but also let it seize the opportunity in the quantum dot television. As early as 2014, TCL launched China's first quantum dot television, the H9700. In 2015, it also pioneered the opening of quantum dots and curved surface technology. In this year, TCL has also launched a brand new QUHD TV quantum dot television to create the industry's most powerful quantum dot. The camp has always led the development of Quantum TV. With the strong promotion of TCL, QD TV accelerated into the homes of ordinary people and became a truly accessible next-generation TV.
The other selected C1-CUD is a TV masterpiece that was "born for sports." C1-CUD not only opens the surface, ultra-thin technology, but also equipped with MEMC motion enhancement technology, completely solve the motion picture jitter, smearing, serrations and a series of problems, and HDR perfect combination, bringing a new viewing enjoyment. In addition, the product is also equipped with a second generation of C sports, allowing users to easily experience a variety of badminton, tennis, trampoline and other items, in the Olympic year to enjoy sports happy.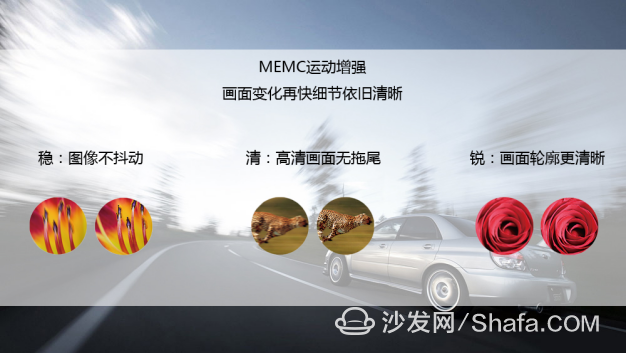 "The popularity of HDR has accelerated, and TCL and other companies have seized market opportunities." Industry watchers believe that the color TV technology innovation alliance will use the industrial chain to push down HDR technology, which is bound to trigger a new round of consumption boom of HDR products, such as TCL, etc. The selected companies will undoubtedly occupy market opportunities. The observers pointed out in particular that this year is a major sports year, the European Cup, the Olympic Games and other major events have come one after another. Consumers pay more attention to the quality and fidelity of the TV when purchasing TV. In this context, C1 and QUHD TV are bound to be consumed. The darling. Under the guidance of the Innovation Alliance, the color TV industry will use HDR display technology upgrade opportunities to vigorously promote the rapid development of high-end technologies such as quantum dots, which will further ignite domestic enthusiasm for sales in the high-end market, and drive the full-scale outbreak of high-end innovative products.
Moulded Case Circuit Breaker is MCCB , How to select good Molded Case Circuit Breaker suppliers? Korlen electric is your first choice. All moulded Case Circuit Breakers pass the CE.CB.SEMKO.SIRIM etc. Certificates.
Moulded Case Circuit Breaker /MCCB can be used to distribute electric power and protect power equipment against overload and short-current, and can change the circuit and start motor infrequently. The application of Moulded Case Circuit Breaker /MCCB is industrial.
Korlen electric also provide Miniature Circuit Breaker /MCB. Residual Current Circuit Breaker /RCCB. RCBO. Led light and so on .
Molded Case Circuit Breaker
Molded Case Circuit Breaker,Small Size Molded Case Circuit Breaker,Electrical Molded Case Circuit Breaker,Automatic Molded Case Circuit Breaker
Wenzhou Korlen Electric Appliances Co., Ltd. , https://www.korlenelectric.com