Munich, Germany and Nijmegen, The Netherlands, October 11, 2016 – Microelectronics from Infineon Technologies AG (FSE: IFX / OTCQX: IFNNY) is a key technology for automated networked driving. As a leading chip supplier to driver assistance systems, Infineon continues to advance on the road to innovation and wholly acquires Innoluce, a fabless semiconductor company based in Nijmegen, the Netherlands. Using Innoluce's technical expertise, Infineon will develop chip components for high performance lidar systems. The two companies agreed to keep the details of the transaction confidential.
Lidar: Key sensing technology in semi-automatic and fully automated vehicles
For semi-automatic and fully automated vehicles, lidar, radar and camera are three key sensing technologies. As a technology pioneer, Infineon will have full technical expertise for these three sensor systems through this acquisition. These three complementary sensors provide the redundancy needed for autonomous driving. Radar uses radio frequency electromagnetic waves, and laser radar uses a laser beam to measure the distance between the target and the car. Scanning the lidar system helps detect small objects on the road.
"This acquisition has made us a big step forward in the field of laser radar technology. Lidar technology will play an important role in the safety of self-driving cars. We want to have a new laser for every new car in the world. "Peter Schiefer, president of Infineon Automotive Electronics, said.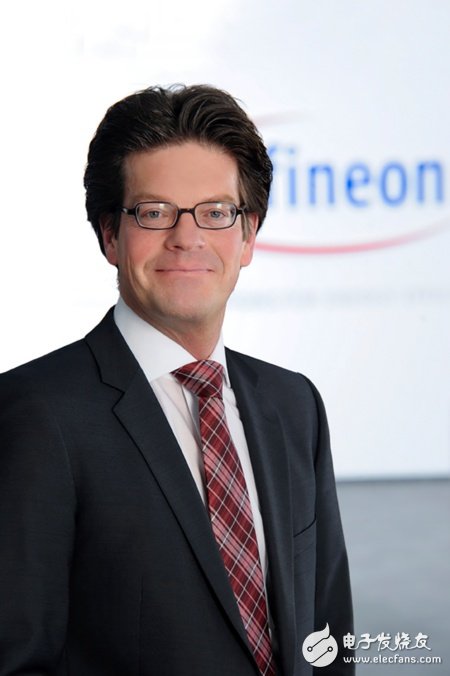 Peter Schiefer, President, Automotive Electronics Division, Infineon Technologies AG: "We want to have every new car in the world equipped with a lidar."
The first laser radar systems that will appear in high-end cars in recent years are based on mechanical scanning mirrors, which are not only bulky but also extremely expensive. In order for all cars to be equipped with a lidar, the lidar system needs to be based on semiconductors, making it compact, economical and robust.
Semiconductor technology promotes the development of driver assistance systems
Infineon, which is committed to promoting autonomous driving, has brought radar technology as a safety feature to the Volkswagen market: the use of proven chip production technology and new chip packaging technology has greatly reduced the cost and size of the radar system. The Infineon radar chip team was also nominated for the "German Future Award 2015" for its technological breakthroughs. This is the German President's award for awarding technological innovation.
About Innoluce
Innoluce was founded in 2010 and was spun off from Philips. This is a fabless semiconductor company headquartered in Nijmegen, the Netherlands, near the Dutch border. The company has strong technology in the field of microelectromechanical systems (MEMS). Innoluce is a leading innovator of miniature laser scanning modules that integrate silicon-based solid-state MEMS micromirrors. Such micromirrors are essential for laser beam adjustment in automotive light detection and ranging systems.
For more information, please visit:
About Infineon
Infineon Technologies AG is the world's leading semiconductor technology company, making people's lives more convenient, safe and environmentally friendly. Infineon's microelectronics products and solutions will lead you to a bright future. In FY2015 (ending September 30), the company's sales amounted to 5.8 billion euros and it has approximately 35,400 employees worldwide. Infineon is listed on the Frankfurt Stock Exchange (ticker symbol: IFX) and the US over-the-counter market OTCQX InternaTIonal Premier (ticker symbol: IFNNY).
Infineon in China
Infineon Technologies AG officially entered the Chinese market in 1995. Since the establishment of the first company in Wuxi in October 1995, Infineon's business has grown very rapidly. With approximately 2,000 employees in China, it has become an important driving force for Infineon's Asia Pacific and global business development. Infineon has established a complete industrial chain covering R&D, production, sales, marketing and technical support in China, and has carried out in-depth research with leading domestic enterprises and universities in sales, technology research and development, and personnel training. Cooperation.
We have experience and skill to support customers to tooling for their required waterproof connectors, like IP68 series,micro fit connectors. Etop wire assemblies for various industries have been highly recognized by all the customers and widely used for automobiles, electrical and mechanical, medical industry and electrical equipemnts, etc. Products like, wire harness for car audio, power seat, rear-view mirror, POS ATM, Diesel valve Cover gasket fit, elevator, game machine, medical equipment, computer, etc.


JST Connector,Molex Connector, Multi-Contact Connector, Micro Fit Connectors
ETOP WIREHARNESS LIMITED , http://www.wireharness-assembling.com